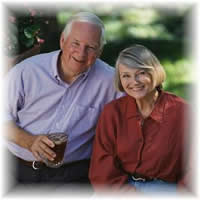 "The cost of providing Long Term Care services and facilities is steep, and the options for paying for them are limited."
Planning is the key to the
Long Term Care Dilema
Long Term Care is not about
insurance, it is about our
families and about financial
planning. The consequences of
poor planning, when it comes
to Long Term Care, are
catastrophic to our finances
and more importantly to our
families. We have all seen the
statistics. As we age the chance of needing some form of Long Term Care increases rapidly. The cost of this is enormous both emotionally and financially and can be devastating to our loved ones. At N.W. LTCI Specialists our goal is to help our clients plan for this eventuality. Knowing the risk and planning accordingly is critical to our financial and emotional well being.